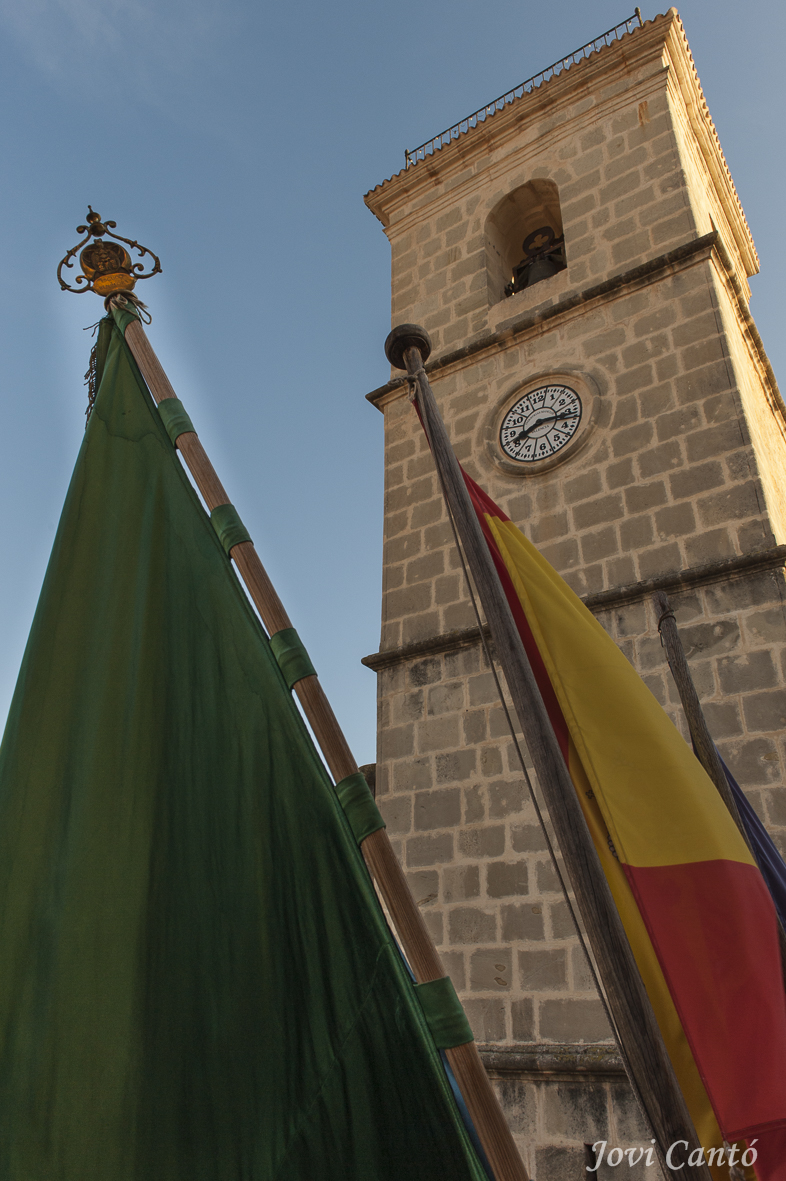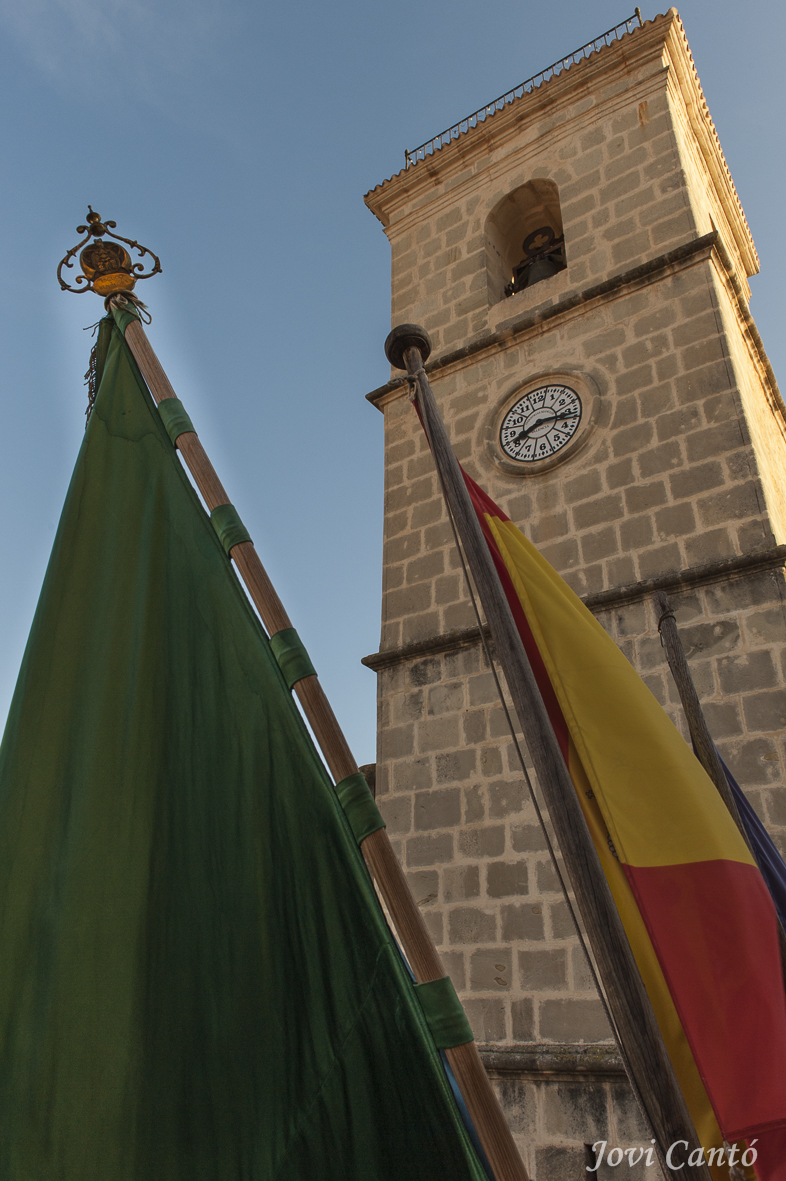 Festivals of Moors and Christians in honor of Sant Xotxim
From the 14th to the 18th of August
It's the biggest parties. The ecclesiastical acts that we dedicate to our Patron, conjugate with the own ones of the parties of Moors and Christians, represented in Benilloba by the three Ranks: "Moros del Castillo", "Filà Cristianos de La Palmera" and "Moros del Arrabal".
On the second Saturday in July the party begins with the Proclamation, where members of the "ranks", accompanied by the Band of Music, parade through the streets of the village, announcing that from that day the parties begin.
August 14: Noche de la Olla – The Band Entrance, at eight o'clock in the afternoon, marks the start of the four big days of the party.

The Filas parade with the Band of Music and the Town Hall with the Benillobense Philharmonic.

Then the party go to dinner at their respective venues.

At twelve o'clock at night, the act that characterizes the parties begins: Noche de la Olla.

It is a humorous parade carried out by the festeros, act that has given us to know the whole region and where we received the visit of many people.

August 15: Day of Entry – Diana at seven in the morning. At seven in the afternoon there is the entrance of Moors and Christians, from Los Pinets to Plaza del Castillo.

August 16: Sant Xotxim day – Diana at eight o'clock in the morning.

This is the main day of the events in honor of the Patron.

At twelve, Mass Major with representation of the municipal authorities and the festeros, with their positions.

In the afternoon, Procession with the images of Santa Ana, Virgen de los Dolores and Sant Xotxim, each carried by a "Fila".

Finally, after singing the anthem, a fireworks castle is fired.

August 17: Embassies Day – At twelve o'clock in the morning the Mora Embassy is represented in the Plaza del Castillo, where the Moorish troops conquer the castle of the town.

In the afternoon, it is the Christian side that regains the place.

August 18: Children's Day – Day dedicated to children, with activities in the municipal swimming pool.

In the evening, dinner of "sobaquillo" and to finalize the holidays, a Great Pasacalles is shot.